Sponsor An Upcoming
Online Cross Border Matchmaker!
Are you in the cross-border business industry and
want to reach more in the community?
Do you want more exposure and eyeballs on your business and brand?
The Online Cross Border Matchmaker is not your typical online event. We are all about small groups and interactions. From 1 on 1 business speed dating to tables of up to 6 - our events have gotten amazing feedback.
Combining our community with our offline (in-person) event experience to this new online networking solution, we believe it will be magic for the community- and you as a sponsor.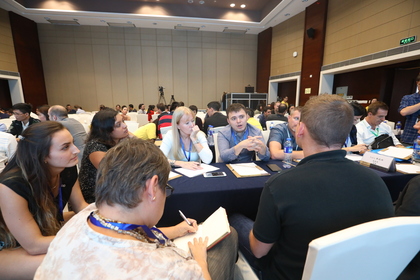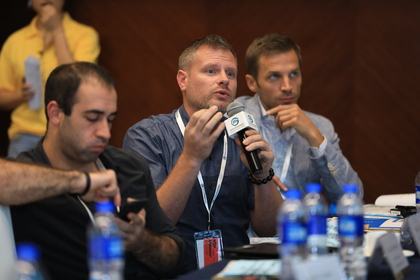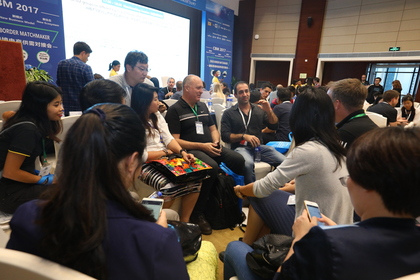 We are starting to adapt to the online world and feel it will continue longer than we originally anticipated.
We are starting to bring our main events online - starting with a larger Cross Border Matchmaker for end of December 2020. It will be an event to wrap up the year - learn new strategies - but most importantly
NETWORK
We have found and setup a new online event organizing software that allows a large group of online attendees to form smaller groups, from 1 on 1, to tables of 4, 6, to 8 people - to talk in video with only those people.
Early stage tests we have done shows a huge engagement with people wanting more.
LOOKING FOR SPONSORSHIP PARTNERS

We are looking for sponsors to partner with us on this. The sponsor area on the online event is very clearly shown as a banner on the main page, with an online event booth for you and your team to join in and talk to people. It even automatically collects leads of those people who enter your booth area.
We will thank you for sponsoring at the beginning of the event and have you introduce yourself and your company - just like a real event - and promote having people join your booth.
Further down on this page, we will show some example screenshots and layout of how it will work
Also we will include you in the marketing materials leading up to the event.
About The CBM Event
May 21, 2021
---
Targets Cross Border Trade Community
Amazon FBA sellers, B2B traders with Asia and the international market, marketing consultants in the industry.
200 Person
Online Event
Join this event in the comforts of you own home. Interact with cross border experts and leaders from different countries.
Virtual Event Venue
Multiple "floors" of networking and connecting. Form smaller groups to talk in video with only those people.
Half Day of Learning
Half day event mixing learning (expert live sharing) and networking (round tables and 1 on 1 speed dating sessions)
Post-event Networking
Post-event GFAVIP networking to build awareness and show the unique value of the community.
---
Friday, May 21, 2021
6:00pm - Opening and Introductions
6:15pm - Sourcing in China During Extended Pandemic Circumstances
Hear from Sourcing and QC Experts on how this extended lockdown has changed the sourcing world.
7:00pm - Session 1 Theme Matchmaking Round Tables
7:45pm - Evolution of web3 and Decentralized Internet
Hear from Internet marketing and web experts on how blockchain and decentralization is re-inventing the internet as we know it.
8:15pm - Session 2 Theme Matchmaking Round Tables
9:00pm - Why Is everyone Buying Chinese Amazon sellers?
Hear from FBA sellers and investors inside and out of China on why the acquisition space has heated up
9:45pm - Session 3 Theme Matchmaking Round Tables
10:30pm - 12:00am - Private GFAVIP-Only Mastermind (separate room)
So How Does It Work For Sponsors?
By backing the Online Cross Border Matchmaker - you will gain the following:
Your Brand and Logo on All Pre-Event Marketing Materials
As we promote the event online - your brand will be placed on the landing page, posters, and other marketing materials leading up to the event.
We will include our sponsors on the official event poster that will be shared on social media and various email and marketing channels.
We will also include your logo and brand in our newsletter and announcements leading up to the event.
---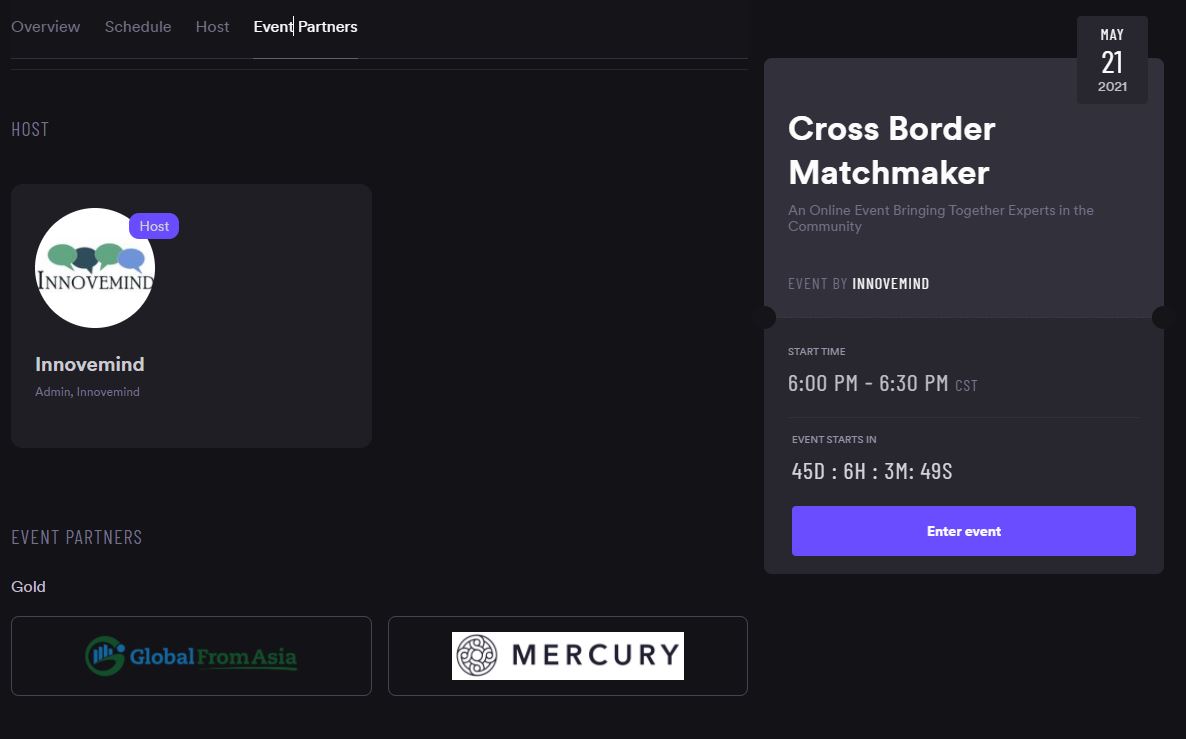 Your Banner On the Arena
Similar to an offline / in-person event, you will have your logo displayed for others to see. This is not your typical "printed poster" but instead has a popup ability where you can embed a video, poster, and a button to have the visitor go to your website or a landing page of your choice. Here is an example:
---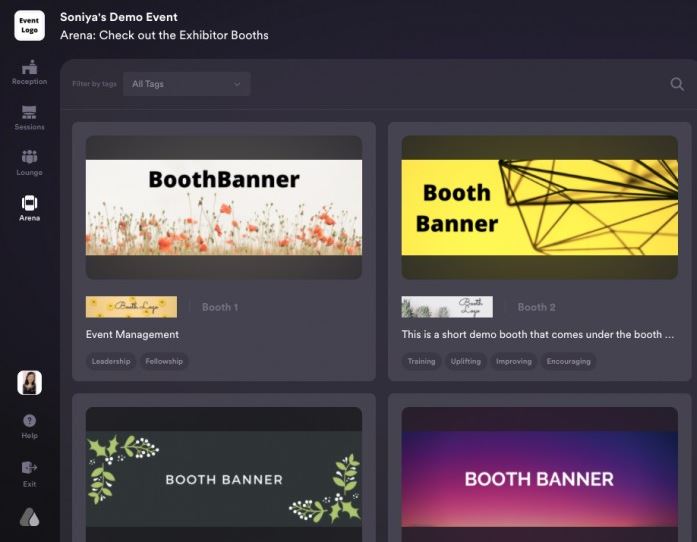 A Virtual Booth / Table At the Event
If you want to have you or your team attend the event - we can setup a virtual booth - just like a normal in person event. We can alot 6 exhibitors from your team for your booth, just give us their emails beforehand. As an exhibitor, you can customize your booth with banners and videos. Please see the sample images below.
There is even a bit more tech in this - allowing you to automatically capture the leads who attend your booth so you can have that list of leads once the event wraps up.
---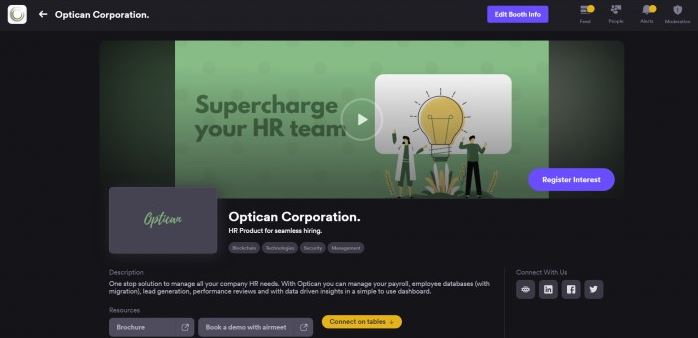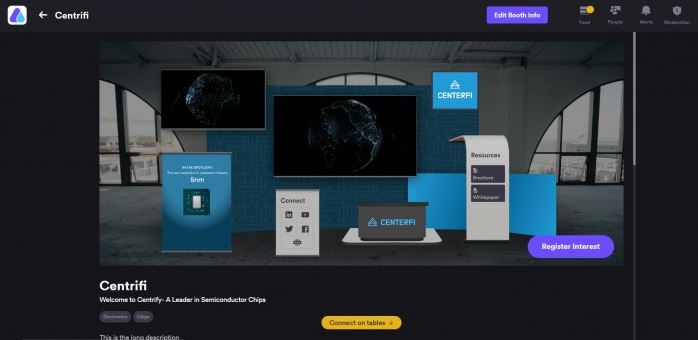 Once we have set you up as a sponsor and added you exhibitors' emails, the exhibitors will receive an email confirmation so you can get started in setting up you booth:
---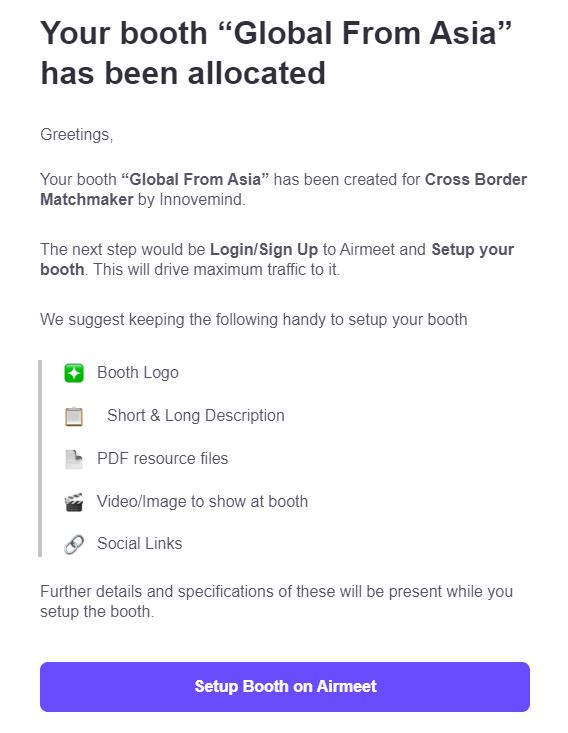 Speaker Chance
Speaking at Pre-Event or During the Live Event.
Depending on your sponsor package, you can also get additional exposure speaking during the live presentations.
---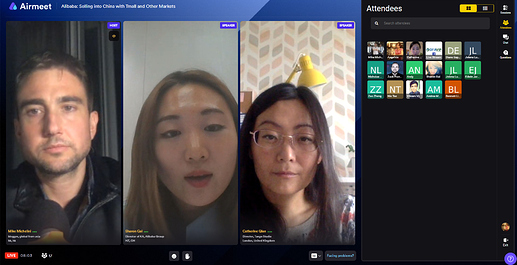 Shout Outs
Shout Outs and Thank You At Event
We will also thank the sponsors continually during the event, and offer various giveaways and promotions to make this as worthwhile as possible for all attending.
---