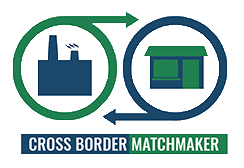 Cross Border Matchmaker: September 2021
Stay Ahead & DIVERSIFY in The Next Generation of E-Commerce & Trade
---
September 17, 2021
7:00 AM - 11:00 AM | 6:00 PM - 10:00 PM

---
Amazing sessions jampacked in a THREE DAY event on September 17, 2021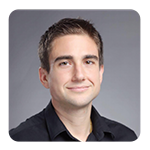 Mike Michelini
Host, Global from asia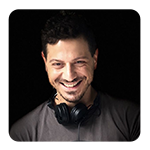 Davide Nicolucci
FOUNDER & DIRECTOR
GROWTH HACK CONSULTING HK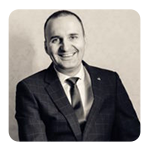 Ino Topalovic
CEO & FOUNDER
IMPORTANO SOURCING GROUP
---
Friday, May 21, 2021
6:00pm - Opening and Introductions
6:15pm - Panel 1: War Stories During the Cross Border Trade Transformation
Hear on-the ground experts sharing what has been happening in the cross border trade - from their own experiences and insights.
7:00pm - Session 1 Theme Matchmaking Round Tables
7:45pm - Panel 2: The Future of Ecommerce & The Internet
Globalization, Blockchain, new technology and consumer behaviors. Hear from a diverse group of experts on what is happening in this global ecommerce ecosystem. From localization changes to completely new infrastructure - keep your eyes and ears open to new groundbreaking concepts.
8:15pm - Session 2 Theme Matchmaking Round Tables
9:00pm - Panel 3: Buy, Sell, Scale - Consolidation in the Ecommerce and FBA world
What are the bigger Amazon FBA sellers doing in today's market? One word - consolidation and rollups. Let's discuss this hot topic, hear from experts on "both sides of the table" and give you insights on how you should adjust your ecommerce strategy and long term goals.
9:45pm - Session 3 Theme Matchmaking Round Tables
10:30pm - GFA "Broken Border" NFT Art Collection Auction
Join us in the public release (drop) of our first NFT art collection titled "Broken Border". It will be a series of art that captures the trauma and stress so many of us in the cross-border trade industry have been through. Bid on this to own and get recognition to GFA's first NFT art collection. Click Here for More Info.
------
Saturday, May 22, 2021
7 pm to 9 pm - Private GFAVIP-Only Mastermind (NFT Workshop)
GFAVIP Member Only Workshop where we will have a hands on, and interactive session where Mike Michelini shows you how to form and build your own NFT art collection - specifically for Ecommerce sellers who want to add crypto art to their portfolio of products and services. Click Here for More Info.
Cross Border Matchmaker September 2021 is sponsored by:
---
REgister NOW
Don't Miss Out on This Amazing Event
---
September 17, 2021
7:00 AM - 11:00 AM | 6:00 PM - 10:00 PM

---
---