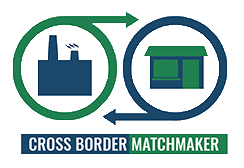 Make Cross Border Business Deals
Take action, make lasting relationships.
---
JOIN THE SEPTEMBER 2021 ONLINE CROSS BORDER MATCHMAKER
learn and network.
Upcoming Cross Border Matchmaker Events
---
Grow your international business relationships.
Cross Border Matchmaker is an online event bringing together experts in the community.
All which is about making better international relationships
---
Speaker Session
A series of experts share their knowledge & trends
Live Q&A
Ask me anything sessions where you in the live audience can ask and learn.
Themed Round Tables
Meet others in the community and engage on cross-border trade topics.
Want to get on the inside and get insights from "Make-It-Happen" business leaders? Then be a GFAVIP member now!