Exhibit Your Factory or Ecomm Service at CBM Expo!
Showcase Your Manufacturing Excellence or Ecommerce Innovation
---
Are you a proud manufacturer with cutting-edge facilities or an innovative ecommerce service provider? Do you dream of showcasing your business on a global stage? Look no further! Here's your chance to shine at the prestigious Cross Border Matchmaker Expo in the heart of Chiang Mai, Thailand.
SUBMIT MY BUSINESS FOR A BOOTH
feature your business
Why Exhibit with Us?
At CBM Expo, we're not just organizing an event; we're curating an experience. We invite you to join us and exhibit your brand, products, and services to a diverse audience of industry experts, potential partners, and enthusiastic consumers.
---
Global Exposure
Connect with international businesses, investors, and customers eager to explore new partnerships and products.
Networking Opportunities
Engage with industry leaders, entrepreneurs, and peers, fostering invaluable connections that can drive your business forward.
Innovative Showcases
Benefit from our team's expertise, ensuring your booth is strategically positioned and designed to attract maximum foot traffic.
Inspiring Workshops
Participate in enlightening sessions conducted by industry pioneers, gaining insights that could revolutionize your business strategies.
Our booths aren't just spaces; they are platforms for your success. By choosing our event, you're not just reserving a booth; you're investing in an opportunity to shine.


Size: Each booth spans 1.5 meters in width and 2.25 meters in length.
Availability: A total of 20 booths are up for reservation.
Don't miss this opportunity to showcase your business in an environment designed for success.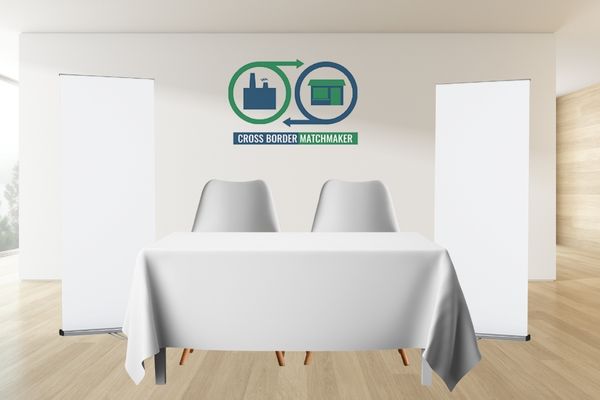 Reserve your spot today and join us at the Cross Border Matchmaker Expo in Chiang Mai.
Ready to make your mark? Complete the form below, and let's kickstart your journey toward a successful exhibition at CBM Expo.
Don't miss this opportunity to elevate your brand, forge meaningful connections, and unlock new avenues for growth. Join us at CBM Expo and let your business shine on the global stage!
SUBMIT MY BUSINESS FOR A BOOTH AT CBM EXPO