Updating Your Online Profile
To make the most of the online networking – adding your profile photo and bio.
How?
After making an account, go to https://events.crossbordermatchmaker.com/my-events and then on the top right hand corner there is your profile photo (or a blank photo).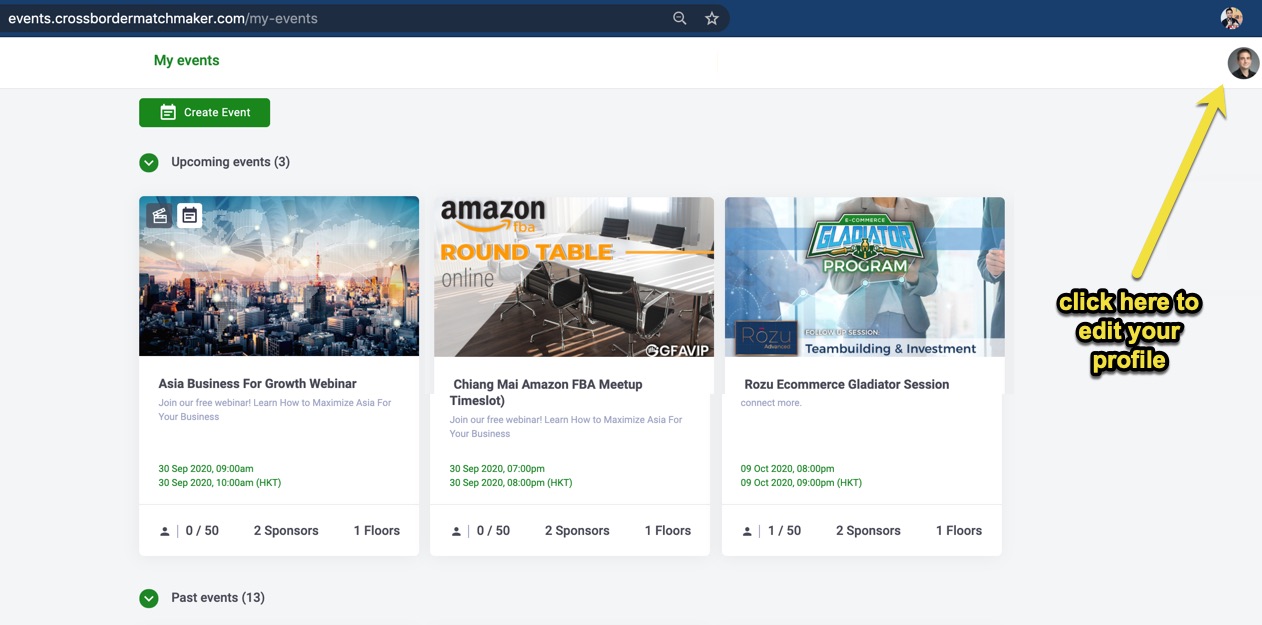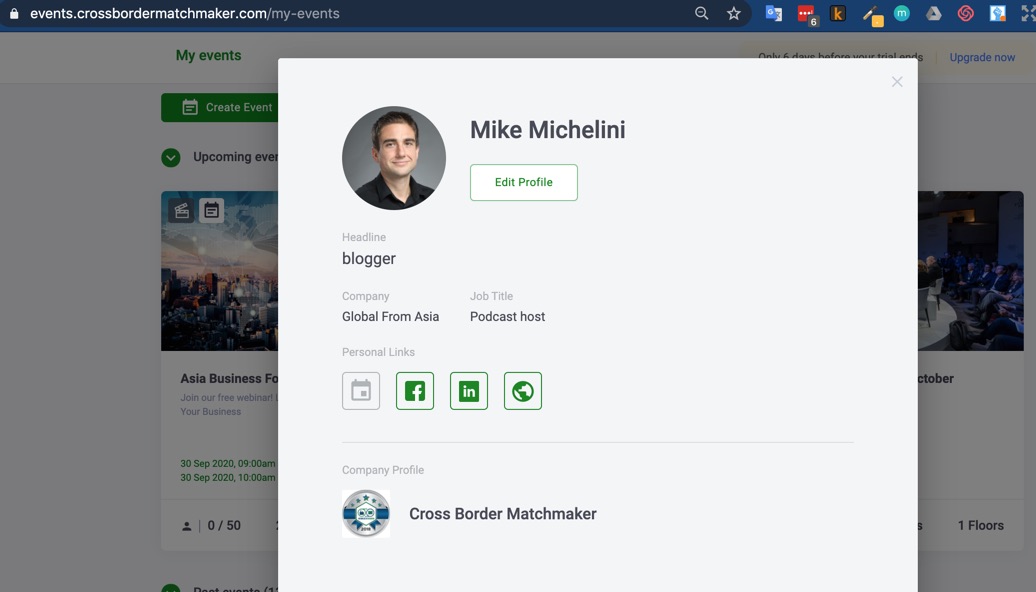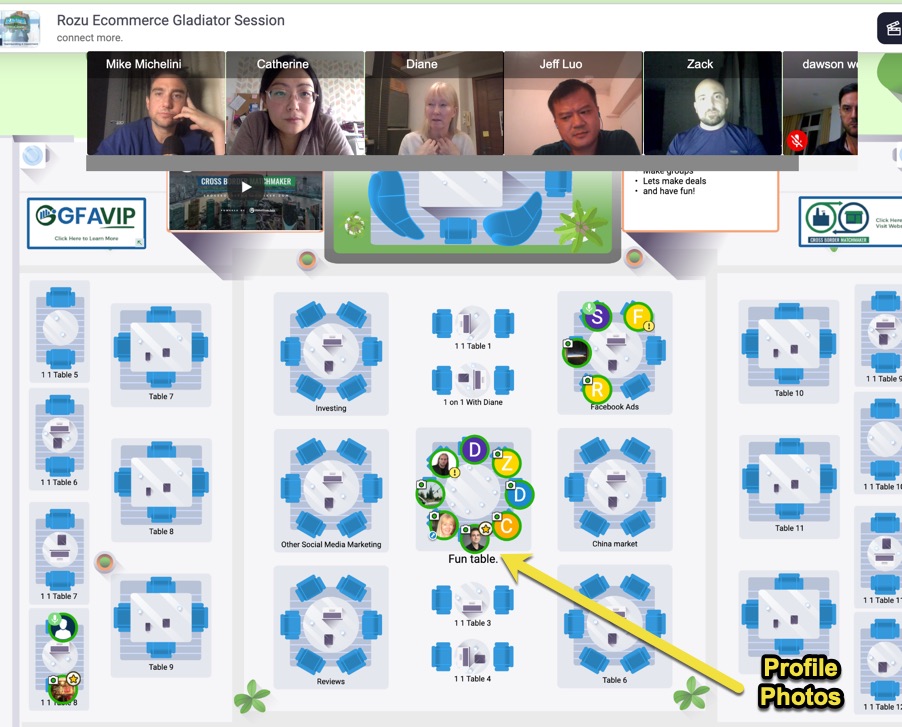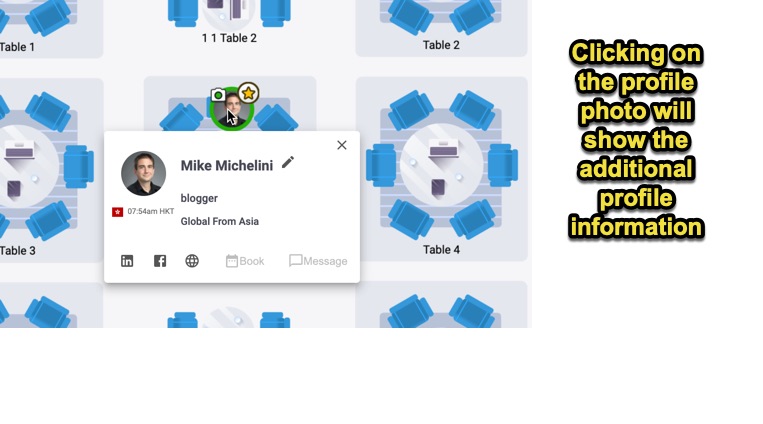 Click there, and then go to "my profile".
Here is where you can update your:
* Profile photo – try to use your "headshot" instead of a full body shot or a teddy bear. This way we can see who is who clearly on the floor plan map.
* Headline – this is what will show up when someone clicks on your profile photo. Explain what you do and maybe even add some keywords / industry terms.
* Company – pretty clear.
* Job title – what you do at the company.
* Personal Links:
Book a meeting link – you can signup for a service where someone can schedule a call with you.
Facebook profile
Linkedin Profile
Website – and URL you'd like someone to go to to learn more about you and your business.