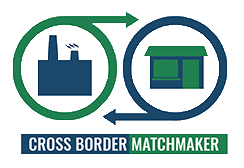 Online Cross Border Matchmaker
Why?!
Hi, I'm Mike Michelini, founder and host of Global From Asia. Many years ago, we started to host events – in-person, live events in Shenzhen and other parts in the South of China. Now we are moving online – in a big way – and I want to explain it a bit in today's video.
We will cover why these Online Cross Border Matchmakers events are not your normal few speakers and mass amount of people listening and chatting – but rather taking more key elements of an online event and bringing it online.
More specifically – the networking, speed business dating, and round table sessions which is the core of what the "Cross Border Matchmaker" is all about.
What Makes Online CBM Different?
Online Cross Border Matchmaker VS Other Online Events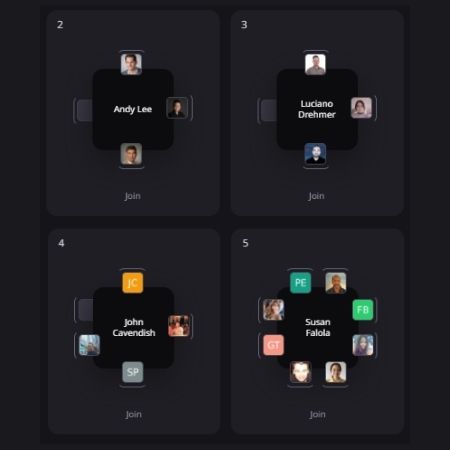 Whether it is online or offline – the Cross Border Matchmaker (CBM) is more about networking than speakers.
Sure, we need speakers and content and knowledge sharing, but you can get that on the Global from Asia podcast and many other online channels.
So these is about a floor plan, a room of tables – from groups of up to 6, to 1 on 1 speed business dating tables.
When you join a table, you are in a conversation only with those on that table. Video, audio, even whiteboard and stick notes – all to engage and share with a smaller group and make relationships.
Timers, themed tables, and a great group of other attendees makes the event special.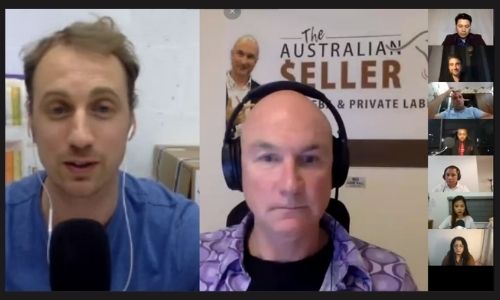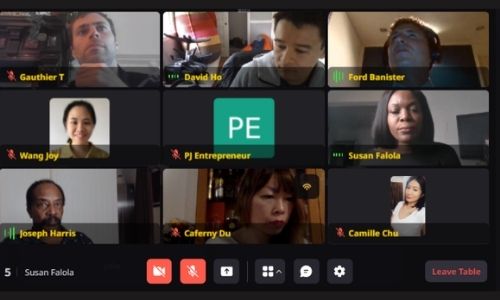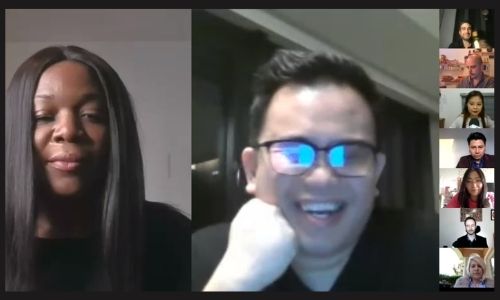 So be ready to ENGAGE And CONNECT.
What To Expect When Joining
---
Profile
Have a profile photo ready and be ready to share your "virtual name card" in a room full of amazing people.
Network
Hop from table to table and engage in conversation in the networking mode or try speed networking and get matched in a 1-on-1 conversation.
Speaker Sessions
We will have some speakers sessions for expert knowledge sharing – we will notify you of the presentation that will start.
Q&A and Polls
There will be a Q&A portion on every session where you can type in your question. Also, join in and answer the event polls.
Booths
Check out the different booths of the event sponsors. Representatives will be available at the booth tables.
More Networking
Tables will be turned on after each session and you can hop from table to table to catch up with people on various topics and formats.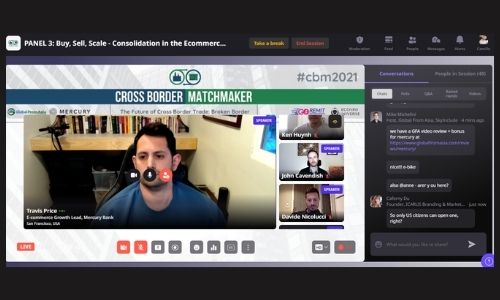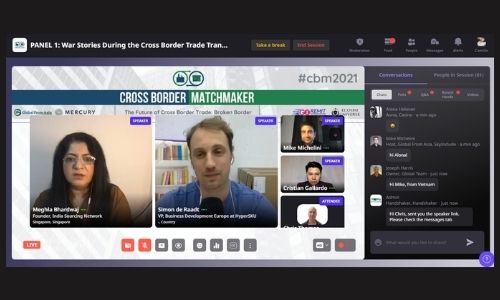 Here are some kind words and feedback from some of our attendees last CBM May 2021
PJ Entrepreneur
I loved being able to go into the rooms afterwards to talk directly to the panel guests.
Meghla Bhardwaj
I thought the networking sessions were quite useful and the event was well managed.
Christy Wong
I enjoyed the whole event and it is one of the best online event I have ever attended! I found all the panelists are incredibly helpful, I learned a lot and I'm looking forward to the next event!
join us in the next event
How to Join The Online Cross Border Matchmaker
---
We have a "getting started" tutorial and video here (https://crossbordermatchmaker.com/start/) for the technical requirements and features – but essentially we will have various style CBM events.
Many are member only for our GFAVIP membership, but on a regular basis we will host larger scale online CBM sessions.
These will be paid events where you signup in advance, let us know a bit about you and your goals and who you want to meet – and then we work to get you setup on hyper-focused tables.
If you want to get on the list – and be updated on upcoming events – fill out the form here
Here are some kind words and feedback from some of our attendees last CBM May 2021
Sunny Punjabi
I loved some of the questions you guys were asking, it was very helpful. I loved connecting with people and at the end of it I was really glad I joined. You guys and your speakers are so knowledgeable, I learnt so much from them.
Ash Monga
It was a very well organized event Mike & Janie. Great work and thanks for making it happen!
Ken Huynh
I just wanted to say how fun it was to be on the panel and to listen to your dynamic group interact. Always happy to do more things like this especially with such a great community. Thank you!
Let's Make Quality, Online, Business Connections
We are Excited To Have You
---
This is about networking and making connections, online. Our community at Global From Asia has hosted multiple "in person / offline" Cross Border Matchmakers, and is bringing that magic to this online event. Because when it comes down to it – it is about meeting quality business owners doing cross border business.That is what our job is, and we are excited to bring this to you in an interactive, online format.
See you at the next Cross Border Matchmaker.
---
Get Updated On Future Cross Border Matchmaker Events
---